A sweet tooth can be the Achilles' heel of even the most disciplined diet. The irresistible allure of sugary treats often leads to cravings and indulgences that wreak havoc on health and wellness goals. These moments of weakness can leave us feeling guilty and defeated. However, hope shines through in innovative solutions like the healthy donuts from Drumroll Snacks. By crafting delicious, plant-based donuts, they offer a guilt-free alternative that satisfies sweet cravings while allowing us to stay on track with our dietary plans. With options like these, it is possible to conquer one's sweet tooth without compromising a commitment to a healthier lifestyle.
You May Also Like:
5 Great Ways Liquid Protein Supplements Can Take Your Fitness to the Next Level
Banish Fatigue and Reclaim Your Vitality: Unveiling the Power of Supplements with Antioxidants
Satisfy Your Sweet Tooth and Stay Fit: Healthy Donuts from Drumroll Snacks Lead the Way is an original (OptimalHealthNews) article.
The third option:
Plant-based nutritious donuts
Who doesn't love a sweet glazed donut? But the downside: Donuts have long been considered downright unhealthy, loaded with added sugar and "empty" calories. And who needs that sugar high and subsequent crash that a typical glazed donut can trigger?
Yet there are many who passionately love donuts, leaving them with only two options: Skip the enjoyment of their favorite snack, or indulge, at risk of worsened health and immense guilt. Now, there's a third option; plant-based, virtually sugar-free, guilt-free, healthy donuts from Drumroll Snacks. Meet their mini donuts, available in delicious chocolate glaze and vanilla glaze flavors.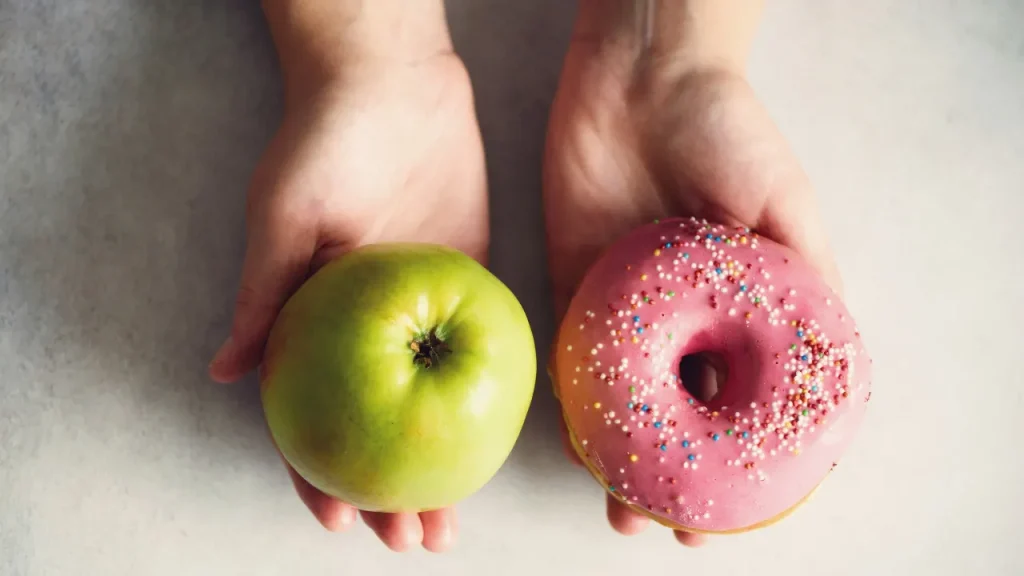 An addiction to sugar
Where did that sweet tooth come from? Why the dependency on sugar?
"The terms 'sugar addict' or 'chocoholic' are often used, and people may blame cravings on a sweet tooth, bad eating habits, or lack of self-control," Harvard Health notes. "These may be true to a degree, yet cravings actually involve a complex interplay of factors: Brain messages, behaviors that become habits over time, and having easy access to food."
It is theorized that our earliest ancestors learned to trust the safety of sweet foods, like fruits and berries, and this preference evolved to become hardwired in our own taste expectations. Further, a person's habitual dependence on sugar is exacerbated by the addition of sugar to many foods, especially processed foods:
It's a given that ice cream is a sweet treat with high sugar content, but what about the sugar that's added to supermarket bread, even whole wheat?
We're not surprised about the sugar added generously to pre-sweetened kids' cereals, but sugar is added to seemingly healthy adult cereals as well.
Granola bars are marketed for health and fitness, but sugar is prominent amidst the nuts and berries.
And, we all recognize that traditional, sugary glazed donuts are not healthy donuts!
The science of sugar and sweetness dependency
Nutritional researchers have learned from animal and human studies that "foods that stimulate the reward regions of the brain influence our food choices and eating behavior." When certain foods and ingredients are consumed, "Neurons in the reward region become very active, creating highly positive feelings of pleasure so that we want to keep seeking these foods regularly" (Harvard Health).
Sugar and other hyper-sweet foods stimulate the release of stress, metabolic, and especially appetite hormones: Cortisol, insulin, dopamine, leptin, and ghrelin contribute to intensifying cravings.
Dopamine, in particular, known as the "feel good" chemical, is released by the tiny hypothalamus in the brain, sending messages to signal positive emotions associated with rewarding experiences. Repeatedly eating sugar stimulates the reward region and is believed to lead to addictive consumption behaviors and emotional overeating:
"High intakes of sugar have been studied to disrupt the body's natural ability to sense hunger or satisfaction, so that people may keep eating despite being full, which can then alter the body's natural homeostasis," Harvard Health points out.
A review of studies of highly palatable sugary foods "found sugar to have addictive effects and cause changes in brain chemistry similar to other addictive substances, and the ability to produce negative withdrawal symptoms when stopping sugar intake."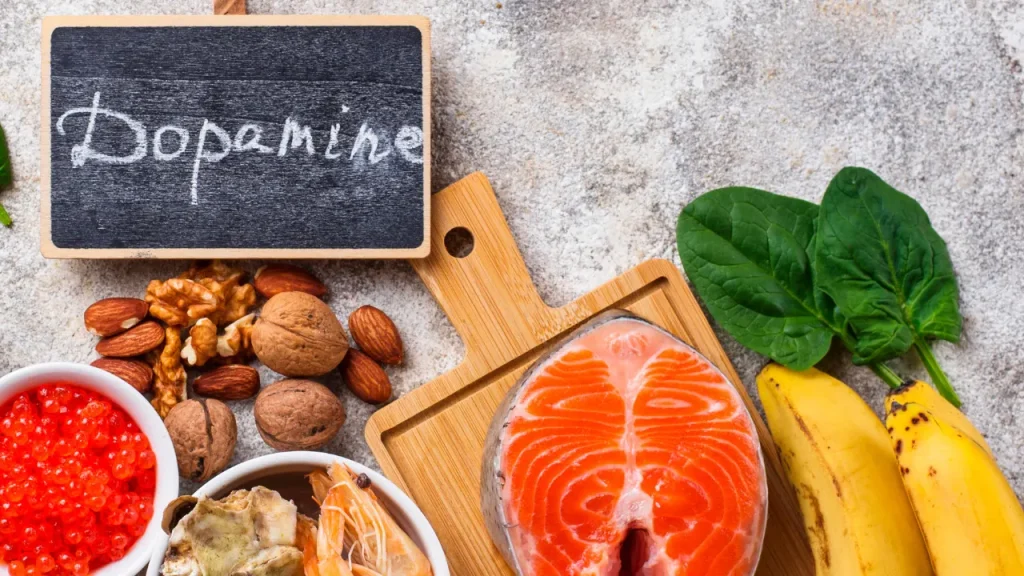 The risks of too much sugar
Dependency on sugar in snacks and many types of food and beverages may go hand-in-hand with an increased likelihood of obesity, and an increase in diseases that result from overconsumption of refined table sugar, sugar-in-the-raw, and even honey. Forbes says "It's becoming harder to ignore the link between added overconsumption of sugar and increased risk of diseases." Specifically:
According to the American Heart Association (AHA), an excess of added sugar raises the risk of cardiovascular disease from elevated blood pressure, cholesterol, and triglycerides.
Cognitive disorders related to excess sugar may include dementia and Alzheimer's disease.
Excess sugar in the diet has been associated in some cases with cancer of the colon and pancreas.
The body's reaction to sugar may lead to kidney and liver diseases, and obesity leading to type 2 diabetes.
Sugar-induced chronic inflammation may cause retinal, muscle, and nerve damage.
Dentists warn that frequent sugar consumption may cause cavities and tooth decay.
It's time for healthy donuts
Nearly 8 out of 10 adults are trying to reduce sugar in their diets, the AHA notes, with much of the excess sugar coming from baked goods—including donuts—and other desserts.
In response to the public's demand for sugar reduction, Forbes reports, "Now, the food industry is turning its attention to sugar and offering low-sugar and no-sugar plant-based alternatives, and leading the race towards no added sugar, relying instead on natural sweeteners."
Drumroll Snacks is a leading brand in this endeavor and is committed to providing healthier, plant-based sugar-free options. Their invitation: "Let donuts back into your life with Drumroll's fluffy glazed healthy donuts made with simple plant-based ingredients."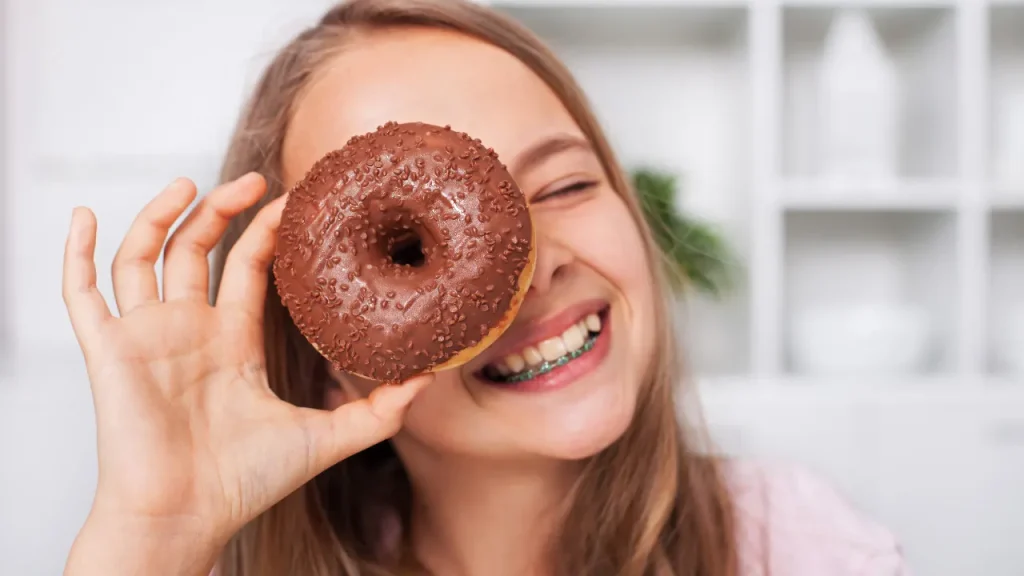 What makes Drumroll's donuts great?
Drumroll Snacks has met the challenge of combining delicious flavor with the nutritional quality of the plant-based ingredients in their donuts, all without added sugar:
Taste: This is what matters most! "Drumroll's donuts are artfully constructed with the perfect ratio of cakey dough and velvety glaze," co-founder Ryan Brothers says. "Our donuts beat traditional, high sugar, high fat donuts in taste tests." You are assured a "First bite you'll never forget." Available in two signature flavors: "Chocolate Glazed" and "Vanilla Glazed."
"Each donut was thick and wonderful. I have to be honest – I wasn't expecting much flavor or satisfaction in three smaller donuts, but these really hit the right mark. My belly (and sweet tooth) were in full-on delight mode after digging in!" (Plant Based Grocery).
Nutrition: This comparison of one Entenmann's glazed donut (60 gm) and three Drumroll glazed donuts (75 gm total) is definitive. The nutritional advantages of Drumroll Snacks vs. the popular Entenmann's brand include 70 fewer calories, 7 fewer carbs, dramatically less sugar (1 gm), plus much higher beneficial dietary fiber (4 gm) and protein (10 gm). Drumroll donuts are healthy donuts.
Competitive Comparison: One Serving of Glazed Donuts
Entenmann's Drumroll
Calories 260 190
Fat 13 gm 13 gm
Carbs 34 gm 27 gm
Sugar 20 gm 1 gm
Fiber 0.5gm 4 gm
Protein 2 gm 10 gm
Cholesterol 15 gm 0 gm
Being plant-based, Drumroll's donuts contain zero cholesterol, are grain- and gluten-free, and achieve a high protein level with almond flour, sunflower seed flour, pea protein, and pumpkin protein.
Portable: The "to-go" 3-pack packages fit neatly in backpacks and fanny packs and are easy to carry with you wherever you go.
Healthy donuts available now
You can enjoy Drumroll's donuts with your morning coffee as a sweet snack, a great alternative to traditional sugar-laden donuts.
Drumroll Snacks' chocolate-glazed and vanilla-glazed mini donuts can be found at Wegmans, Bristol Farms, and over 1,000 retailers. Use the brand's Store Locator for a store near you, or order online. Coming soon: Strawberry Glaze.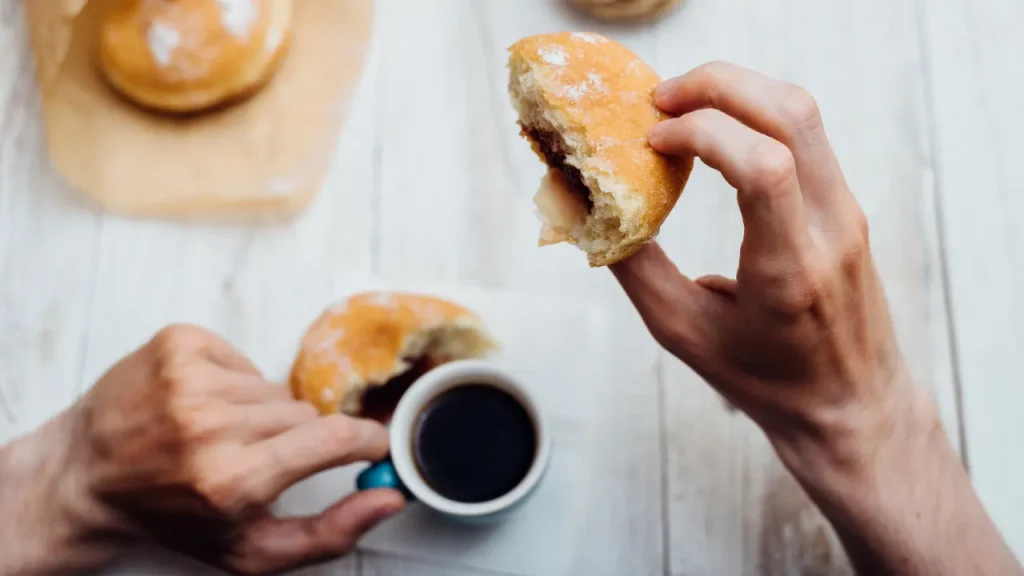 Further Reading for Additional Knowledge:
American Heart Association: "How Too Much Added Sugar Affects Your Health"
Forbes: "Plant-Based, Sugar-Free Foods Are On The Rise"
Harvard Health: "Cravings"
VeryWellHealth: "Why Do I Crave Sugar? 4 Potential Causes"
Important Note: The information contained in this article is for general informational purposes only, and should not be construed as health or medical advice, nor is it intended to diagnose, prevent, treat, or cure any disease or health condition. Before embarking on any diet, fitness regimen, or program of nutritional supplementation, it is advisable to consult your healthcare professional in order to determine its safety and probable efficacy in terms of your individual state of health.
Regarding Nutritional Supplements or Other Non-Prescription Health Products: If any nutritional supplements or other non-prescription health products are mentioned in the foregoing article, any claims or statements made about them have not been evaluated by the U.S. Food and Drug Administration, and such nutritional supplements or other health products are not intended to diagnose, treat, cure, or prevent any disease.